Hertfordshire County Council today presented its vision for a new sustainable transport link, connecting Hertfordshire to West Essex.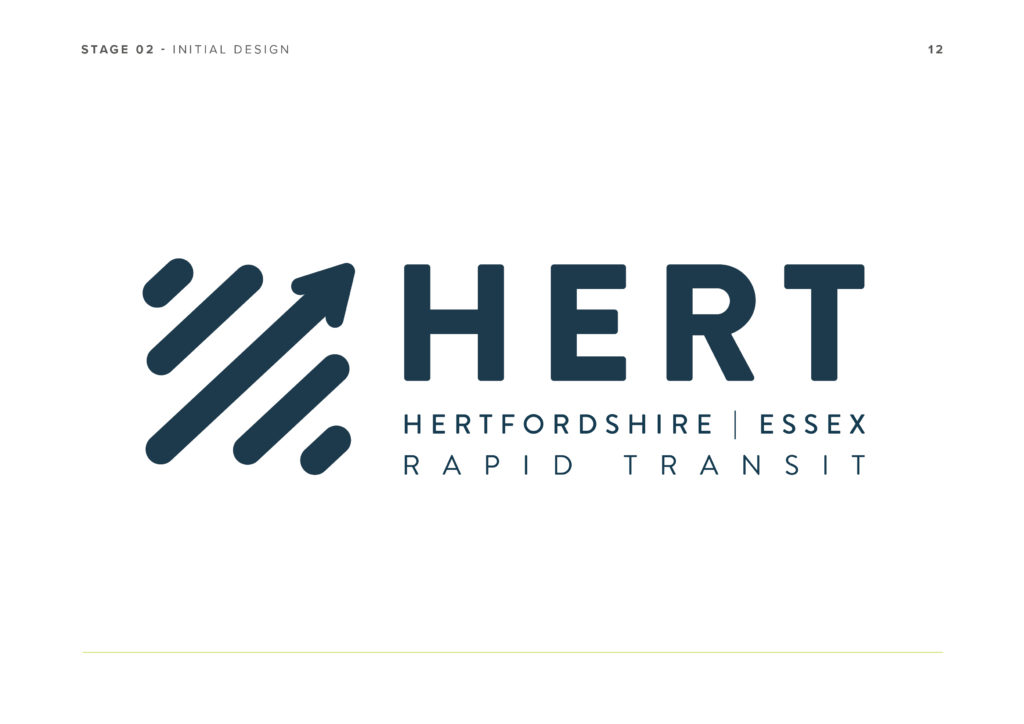 The Hertfordshire-Essex Rapid Transit (HERT) will improve the passenger transport network through an accessible, reliable and affordable east-west system. The HERT will connect people to where they live, work, study and visit across both counties in a more environmentally friendly way and will support our local economies.
In the next 15 years, Hertfordshire is planning for more than 100,000 new jobs and more than 100,000 new homes to meet local needs. As a result, there will be an increased demand on schools, health and social care and the already congested road and rail network. Achieving the vision for our future requires a new and sustainable passenger transport system that puts people first – the HERT is the County Council's ambition to deliver on that pledge, and it has set out its plans for a public engagement this autumn.
The HERT will comprise an east-west transport corridor that runs from Hemel Hempstead and West Watford, with those routes joining just south of St Albans, then to Harlow in Essex and onwards to Stansted Airport.
The corridor is critical in supporting current and future travel across Hertfordshire and into Essex, and it already experiences significant traffic congestion and poor journey time reliability due to the reliance on cars. In 2019, the County Council declared a climate emergency, and the HERT is one of the biggest opportunities to create a cleaner and more environmentally sustainable county by encouraging people out of their cars and on to a green, modern, affordable and reliable service.
The HERT will be a Mass Rapid Transit (MRT) system – the first of its kind in Hertfordshire. As a new, sustainable passenger transport network, the HERT will carry people in much bigger numbers than a typical private car and will provide greater convenience, reliability and frequency than a traditional bus service. One of the key features of the project will be the development of transport hubs, connecting planned cycling and walking routes to the HERT network, creating a seamless integrated system, and helping to reduce congestion and pollution and improving the air quality for the residents of Hertfordshire.
Richard Roberts, Leader of Hertfordshire County Council and Chair of the Hertfordshire Growth Board, said:
"Sustainable travel is one of the most important aspects of our plans to create a cleaner, greener Hertfordshire, and investment in this new transport initiative to connect West Hertfordshire to West Essex marks a clear step forward in achieving our aims. The new public transport system will provide a fast, reliable and convenient way to travel across the county, and support our ambitions to enable all residents to live healthy, fulfilling lives in thriving, prosperous communities."
Cllr Roberts was elected new Chair of Hertfordshire Growth Board by members today (Tuesday 22 June).
He said: "I am honoured to have been asked to chair the Hertfordshire Growth Board at such a vital time for the county as we lead its recovery from COVID-19. This new transport scheme is just one of a number of exemplar programmes that will deliver responsible and sustainable growth, and demonstrates our collective level of ambition to make Hertfordshire fit for the future, enabling each and every one of us to live full and productive lives."
Ahead of the public engagement this autumn, the County Council will engage with local communities, civic groups, businesses and other organisations to ensure a diverse and inclusive process. More information is available at: www.hertfordshire.gov.uk/HERT